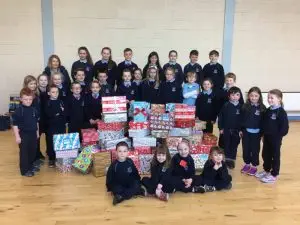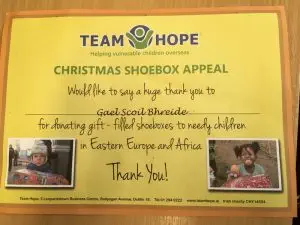 Míle buíochas le gach éinne a chuir bosca le chéile don chúis iontach seo! Bhailíomar 106 bosca!
A huge thank you to everybody who took the time and effort to put a shoe box together for this truly wonderful cause. Filled with treasures, toys, hygiene items, stationery, hats, gloves and sweets, these boxes will be distributed to children in Eastern Europe and Africa who will receive very little else this Christmas.
Maith sibh a pháistí! Is álainn agus iontach an iarracht a dhein sibh!